BETA022 - Xilent - Killing Spree b/w Dislocation (2010)
This variant is currently sold out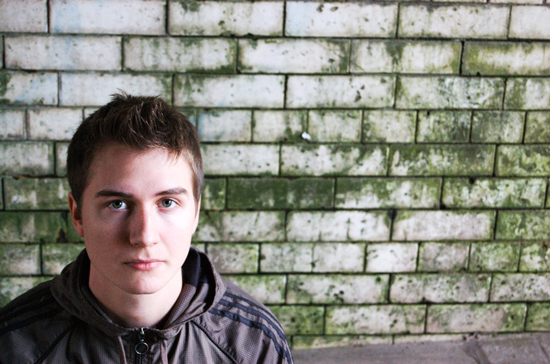 Hot on the heels of Camo & Krooked's 'Edge of Mind' EP comes a debut single from Poland's Xilent, another bright new talent unearthed by Mr. John B.
'Killing Spree' opens with swirling atmospherics that conjure the mood whilst a snarly melodic bassline whirrs into action, underpinned by charging percussion and some extremely slick edits.
'Dislocation' takes a more straight forward approach with an arpeggiated synth hook reeling us into a drop of epic proportions before Xilent unleashes even more edit abuse, twisting and contorting his sublime soundscape into a new beast for the second drop.
Xilent (Eryk Kowalczyk) is a young drum'n'bass producer. Originally from Warsaw (Poland), Eryk produced his first bits at the age of nine, when he was introduced to the Propellerhead Rebirth RB-338 synthesizer set. From then on, he tended to diversify his sound from techno, through breakbeat, finally to find his place in the drum'n'bass genre, influenced by artists like DJ Rap, Future Cut, Calyx, Concord Dawn. Throughout that time he also found himself playing the drums in a few hardcore punk bands like Fast Forward.
His official drum'n'bass career began in 2007 when he was noticed by a recording label called Shadowforces, and not much time has passed since he published his first track on a vinyl under the label alongside many other artists' quality tracks. During the next two years Xilent moved to Edinburgh (Scotland) and has become a member of international labels such as Beta Recordings managed by John B himself, Ammunition Recordings, Mindtech Recordings and more. This time with influences from fat cats like Spor, Apex or Miss Redflower he managed to create his own style with heavy beats and addictive melodies. Many of his digital releases have seen the light of day hitting the top drum'n'bass charts on Juno or TrackItDown, one of which was rated "one of the biggest tracks of 2009 without a shadown" and even a "drum'n'bass anthem" - ('Terminal', Ammunition Rec., rated by TrackItDown). In December 2009 Xilent played for the first time live in Poland (Lodz) and he claims there will be more, the first of which is in Berlin in January 2010.
Click here
to download Hi Res Photos & Logos of Xilent.
Label: Beta Recordings
Cat: BETA022
Released: 22nd February 2010
Format(s): 12" vinyl / digital